No hay resultados para ""
No pudimos encontrar nada que coincida con su búsqueda. Vuelva a intentarlo con un término diferente.
First Trade NFT Promotion Email

Binance.US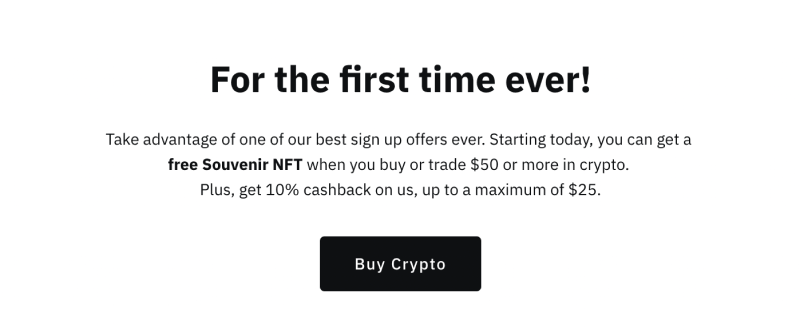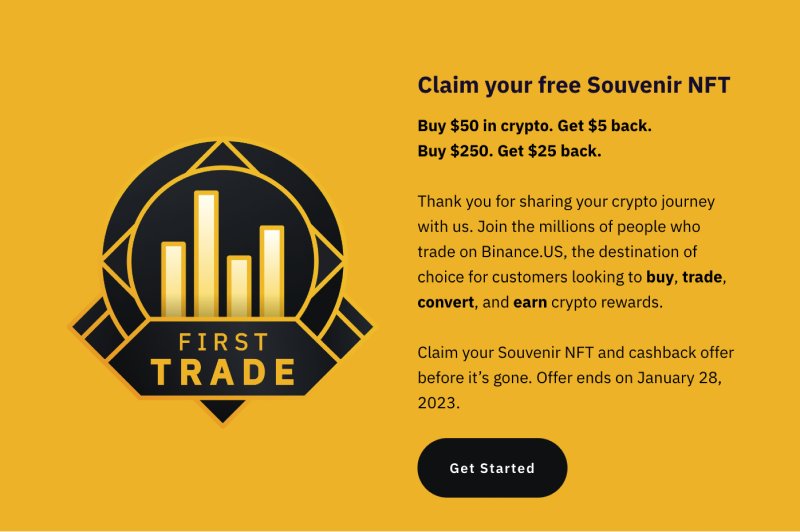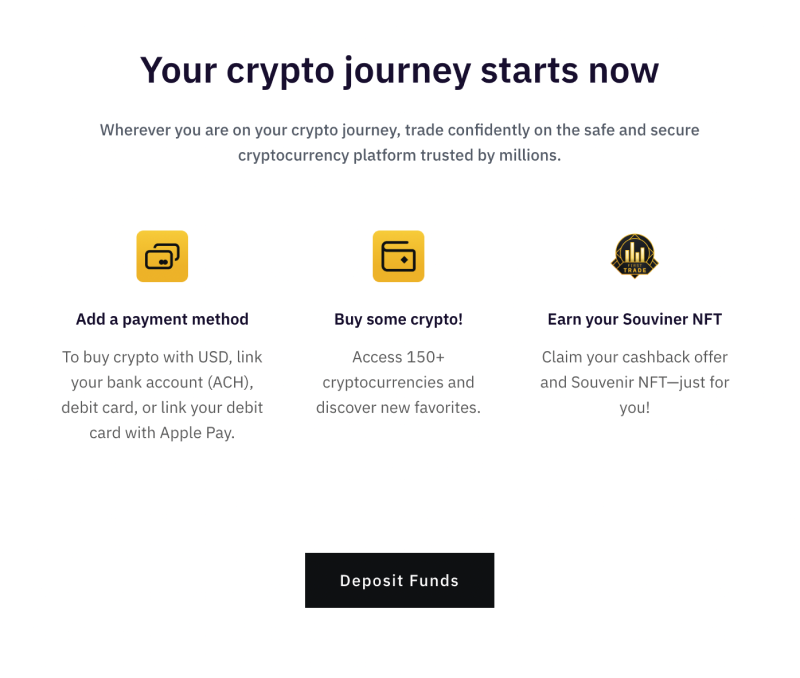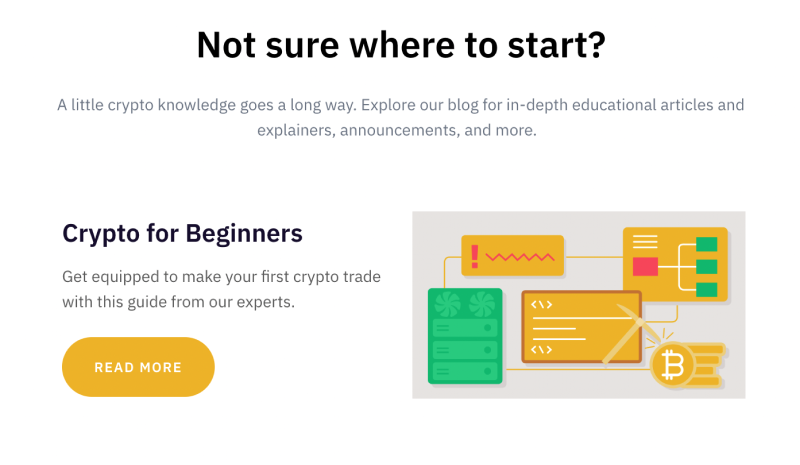 ---
Terms & Conditions:
This offer is non-transferable and may only be used by the intended recipient.

Promotion Period begins January 23, 2023 at 00:00 A.M. EST and ends January 28, 2022 at 11:59 P.M. EST.

The local currency eligible for this Promotion is USD.

Users must successfully complete account verification in order to be eligible for the Promotion. ACH purchase limit is dependent on factors including, but not limited to, the users' funds set by their bank and the users' Binance.US account verification status.

Promo Rewards will only be available for successful trades of $50 or more of any cryptocurrency completed during the Promotion period.

Cashback Rewards will be distributed in USD to eligible participants' Binance.US accounts within 30 days after the Promotion ends.

The Souvenir NFT will be airdropped within 30 days after the Promotion ends. NFT Terms apply.

Users are responsible for any applicable state, local or federal taxes.

Any user suspected of illegal or fraudulent activity, directly or indirectly, will be automatically disqualified from the Promotion and will not be eligible for any cashback reward.

Binance.US reserves the right to cancel, amend, or modify the Promotion or the Promotion's terms and conditions at our sole discretion and without notice.
LEGAL DISCLAIMER:  This material has been prepared for general informational purposes only and should NOT be: (1) considered an individualized recommendation or solicitation to buy, sell, or hold any digital asset or to engage in any specific trading strategy; or (2) relied upon for any investment activities. All information is provided on an as-is basis and is subject to change without notice. We make no representation or warranty of any kind, express or implied, regarding the accuracy, validity, reliability, availability, or completeness of any such information. Binance.US does NOT provide investment, legal, or tax advice in any manner or form. The ownership of any investment decision(s) exclusively vests with you after analyzing all possible risk factors and by exercising your own independent discretion.
Binance.US shall not be liable for any consequences thereof. Binance.US does not endorse, and is not responsible for, any third-party referenced or linked in this email.     
Lea el artículo original en binance-us
Monedas y tokens que están en tendencia