No hay resultados para ""
No pudimos encontrar nada que coincida con su búsqueda. Vuelva a intentarlo con un término diferente.
How to Make Money in Crypto Bear Market?
Recently, most cryptocurrencies have decreased more than 30% in 7 days, it is a nightmare for some investors that have entered the market early when the price is high. Most of the investors will leave the game when the bear market came. However, some investors will take the bear market as a great opportunity to chase fortune. This article will show you some tips about making money in the crypto bear market. (Note, these are the possible ways and they also come with risks.)
Are We in a Bear Market?
In the traditional financial world, a bear market is when the stock market or broad market index drops by 20% or more. Similar to the crypto market, when most of the prices or value of digital assets are falling, investors with low confidence, mean the crypto bear market is coming. Also, Now the Crypto Fear & Greed Index shows "Extreme Fear" which indicates now we are in a bear market.
6 Tips to Make Money in Crypto Bear Market
Crypto Staking
If you are already holding certain crypto assets, now the price is low during the bear market, you can choose to stake them to grow the amount of the token and sell them when the price goes up. Stake means locking your tokens on a financial platform or wallet, and the platform will give you a certain interest. You can choose to stake tokens on CEX platforms, such as Binance, Crypto.com, Kucoin, etc. Of course, you can stake tokens on decentralized platforms.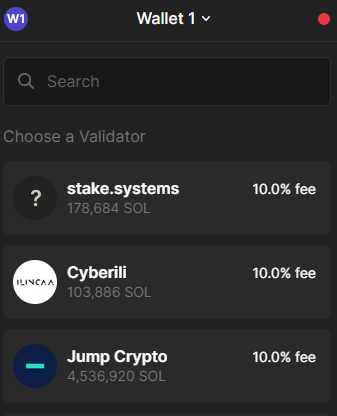 Yield farming
Similar to staking crypto, yield farming is another way that can earn profits during the bear market. By contributing to the liquidity pools, earnings can be generated easily. There are a lot of Defi platforms that support yield farming. You can lock your tokens on these platforms and earn rewards. Some platform even provides super high APY, of course, it will come with high risk.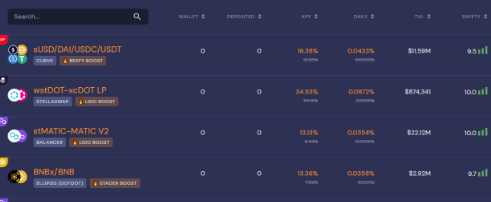 Crypto Earnings and Lending
Most of the top CEX(Binance, OKX, etc.) have launched the "Earning" features, in which you can deposit your tokens to the exchanges and earn interest. The APR of "Earning" is different between exchanges and products. In general, high APR with higher risk.
Also, you can lend your tokens to someone else to gain interest. Lending is available on top CEX and some Defi platforms. If you already hold some assets and the price is low in the crypto bear market, lending can be seen as a good way to earn profit. Of course, you can choose to buy stable coins and lend them out.

Participate in the Early Potential Projects
There are hundreds of new crypto blockchain projects founded weekly. Some of the projects are high potential and the team may airdrop for the early contributors when they release a coin or token. You can try to join the crypto Telegram community(such as the CoinCarp community) and follow the blockchain industry news. Also, check the CoinCarp Fundraising Database and find out about the early crypto project, then take part in the AMA or other activities held by the team, and complete certain tasks that can be a good way to win the potential airdrop opportunity.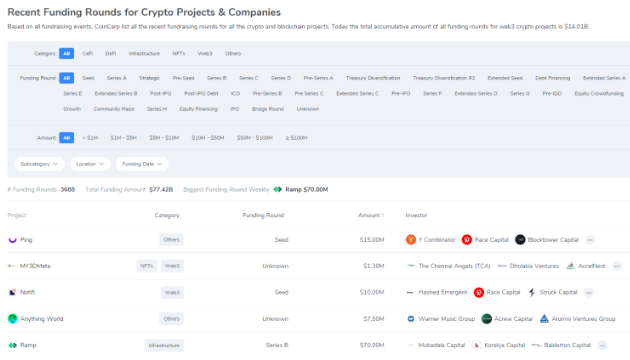 DCA strategy
Instead of the conservative strategies above, some investors prefer a slightly aggressive strategy in the bear market. The "Dollar Cost Averaging (DCA)" strategy, also known as "Systematic Investment Plan (SIP)" is one of the investment strategies that lots of investors implement. It means where you buy small quantities of a crypto coin or token over a period of time. If you plan to purchase $50,000 in Bitcoin, you can try to divide the investment several times. You can buy Bitcoin worth $2000 each day over the next 25 days. This strategy will reduce the impact of price volatility and allow you to average your investment cost in long term. Additionally, you can use a trading bot to execute the Dollar Cost Averaging (DCA) strategy automatically.
Automated Grid Trading Bots
If you want to benefit from the crypto price volatility feature, you may try to use the grid trading bots. You set a price range in a grid bot, then divide the range into several grids. Once the price stays within the range, the bot will sell a portion when the price goes a bit up and buy a portion when it goes a bit down. For example, if you set the Bitcoin range from $16,000 to $18,000, then divide it into 10 grids, the grid will be $16,200, $16,400...$17,800, and $18,000. So the bot will buy and sell at each grid price, when the coin price is in the range you set, you will earn profit. From average data, if you set it in the right condition, you can achieve approximately 1% returns.
---
Stay tuned to CoinCarp Social Media and Discuss with Us:
Twitter |Telegram |Reddit |Discord