No results for ""
We couldn't find anything matching your search.Try again with a different term.
Gate.io HODL & Earn: Lock PAAL AI (PAAL) To Earn 150% APR...
gate.io
The Lock & Earn PAAL will be launched at the "Lock & Earn" of Gate.io HODL & Earn at 2023-9-19 8:00 UTC. Its interest rate is 150% APR and the investment term is 14 days.
How to subscribe:App: Click Markets>Hodl & Earn>Lock & EarnEarn Now: https://www.gate.io/hodl/1993Join the GateEarn Telegram Group to learn more.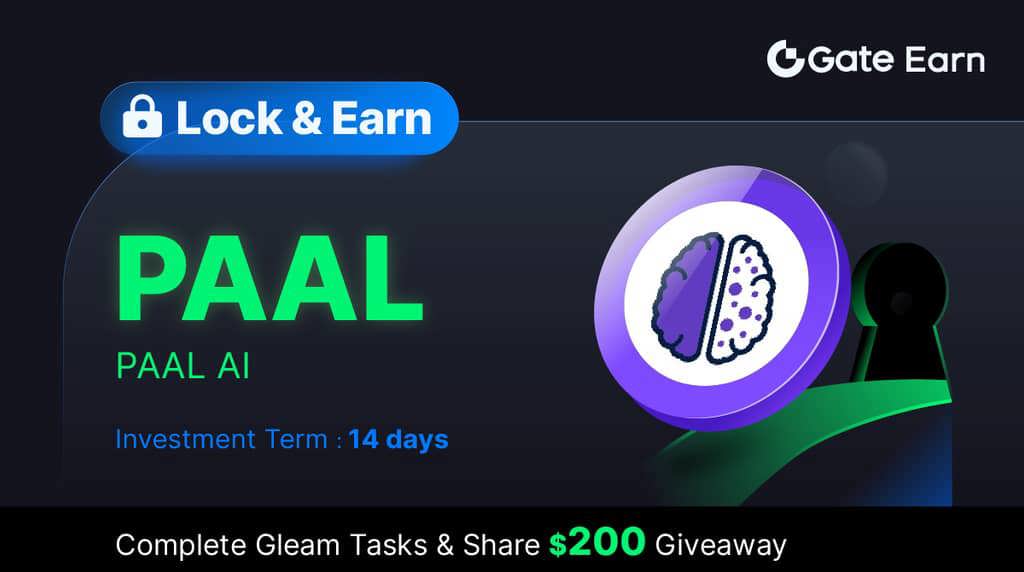 Rules of Lock-up & Earn PAAL (14 days)1.Start Position: 240 PAAL2.Maximum Position: 36,290 PAAL3.Start Time: 2023-9-19 8:00 UTC*The principal and interest will be distributed when the lock-up period ends
PAAL AI (PAAL)PAAL AI is an advanced ecosystem with chatbots built on AI and ML technologies, designed to streamline tasks that typically require human intellect, such as natural language understanding, decision-making, and trading.
You should fully understand that cryptocurrency prices are extremely volatile, and should make decisions with caution and manage risks rationally.
Gateway to CryptoTrade over 1,400 cryptocurrencies safely, quickly and easily on Gate.io

Sign up to enter the crypto gateway and get 40% commission from referralsDownload iOS/Android App right now.

Reach out to us!Twitter: https://twitter.com/gate_ioGateVIP Twitter:https://twitter.com/Gateio_InstTelegram: https://t.me/gate_zhAPI Telegram: https://t.me/gateioapiInstagram: https://www.instagram.com/gateioglobalMedium: https://gateio.medium.com/Podcast: https://gateio.buzzsprout.com/?ch=buzzs

Gate.io TeamSeptember 18th, 2023
Read the original article at gate-io
Trending Coins and Tokens