Sonuç bulunamadı: ""
Aradığınız terimle eşleşen bir sonuç bulamadık. Farklı bir terimle tekrar deneyin.
Gate Charity Launches "Indonesia in My Eyes" NFT to Further Support Children and School Development...
gate.io
Gate Charity, the global non-profit philanthropic organization of Gate Group, recently made its return donation event at Taman Kanak-kanak Yabe Lale, Indonesia on 13 September. During the visit, Gate Charity celebrated Indonesia's landscapes through creative coloring sessions with children, based on the theme of "Indonesia's image through the eyes of children". Subsequently, each piece of artwork created by the children was later minted onto the blockchain as NFT.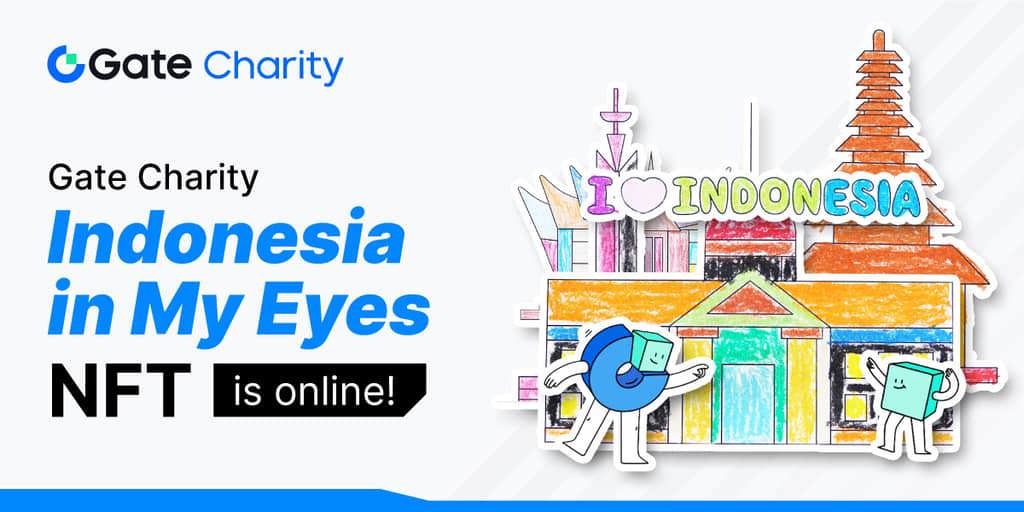 Gate Charity has again teamed up with Gate NFT, Gate.io's NFT launchpad and marketplace, to transform these unique artworks created by these children, into a charitable NFT collection named "Indonesia in My Eyes" NFT (Indonesia) ". All funds generated from sales will be going directly towards continuing to contribute to the well-being of Indonesian children there.
Donation Link: https://www.gate.io/nft/mystery_box/567830
"Indonesia in My Eyes" NFT (Indonesia) collection will feature 14 unique arts created by the children at Taman Kanak-kanak Yabe Lale, Indonesia, during Gate Charity's return visit donation and drawing / colouring event. This collection has 300 NFTs available to mint. Users can purchase the NFTs on Gate.io for $10 USDT, with all the proceeds from subsequent sales donated to Yabe Lale to continue to elevate children's livelihoods and support their further development.
About Gate Charity
Gate Charity is a global non-profit philanthropic organization focused on driving the blockchain philanthropy movement globally. Operating under the mission of "Promoting a Balanced World," Gate Charity aims to unite the crypto community to close the poverty gap, improve the lives of the underprivileged, maximize educational equity, and promote environmental sustainability through innovative and trusted blockchain networks and crypto initiatives.Visit our dedicated Gate Charity webpage for more information: https://www.gate.io/charity
Disclaimer:
Please kindly note that all content regarding this activity is for charitable purposes only. All information is of a general nature and does not constitute professional advice of any kind.Nothing contained in the content constitutes a solicitation, recommendation, endorsement, or offer by any person to use or purchase any of their services or products.Gate Charity reserves the right to the final interpretation of this activity and all related information. Please contact Gate Charity via support@gatecharity.org for any queries.
Blockchain Access to Change LivesBuild a world where everyone can access financial services and help via blockchain solutions whenever and wherever needed.
Gate Charity Twitter: https://twitter.com/gatecharity
Gate CharitySeptember 22th, 2023
Read the original article at gate-io
Trending Coins and Tokens