No results for ""
We couldn't find anything matching your search.Try again with a different term.
How to Stake Amp on Flexa Capacity?
What Is the Amp Token?
Amp is a universal collateral token designed to facilitate fast and efficient transfers for any real-world application. ‌When using Amp as collateral, transfers of value are guaranteed and can settle instantly. While the underlying asset reaches final settlement, a process that can take anywhere from seconds to days, Amp is held in escrow by a collateral manager. Once the transaction successfully settles, the Amp collateral is released and made available to collateralize another transfer. Amp exists to serve as universal collateral for anyone and any project.
Amp Token Use Cases:
Collateral for payment networks. Apps that integrate Flexa stake Amp to ensure all payments can be settled in real-time regardless of the asset or protocol used. Anyone can stake Amp to earn a pro-rata share of the transaction fees generated on the network.
Collateral for individuals. Users can often collateralize their own asset transfers, for instance, to gain immediate margin relief on an exchange.
Collateral for DeFi platforms. New DeFi platforms and protocols are constantly evolving global finance and many are adding Amp to their products.
How to Stake AMP on Flexa Capacity?
On Flexa Capacity, you can earn passive income by staking AMP Token, the steps are easy:
Step 1 You need to have some AMP on your decentralized wallets, Flexa Capacity platform supports multiple wallets, such as MetaMask, Coinbase Wallet, Rainbow, Trust Wallet, Argent, and WalletConnect. You can purchase AMP tokens on CEX exchanges, such as Coinbase Pro or gate.io, then withdraw the AMP token to your decentralized wallet.
Step 2 Visit Flexa Capacity https://app.flexa.network.

Step 3 Click the "Connect your wallet" to connect your wallet to Flexa Capacity.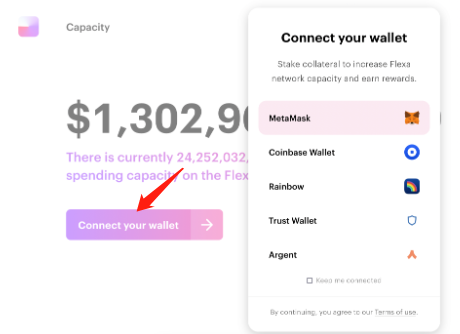 Step 4 Use the"Explore" search bar to display staking options.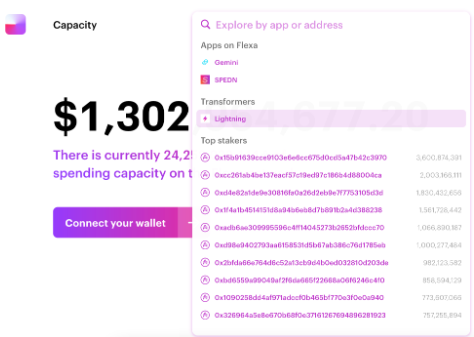 Step 5 Make a selection and then click the specified Stake button.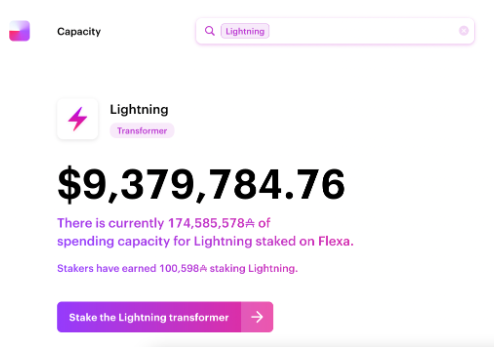 Step 6 A dropdown menu will display the amount of Amp available in your wallet.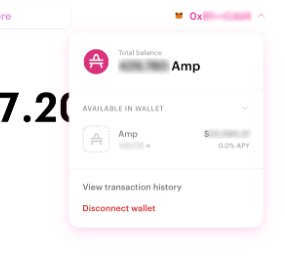 Step 7 Hover over the Amp available in your wallet and click the Stake button that appears.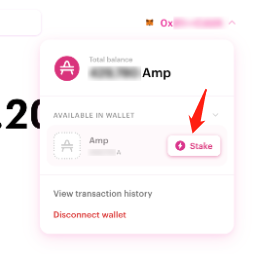 Step 8 Select which app to stake and AMP quantity, then click Continue.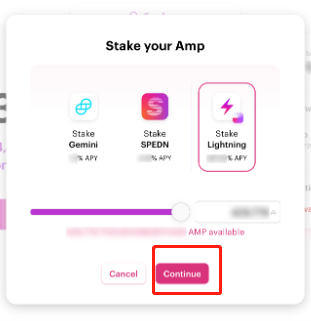 Step 9 Once the transaction is confirmed, your staked Amp balance and rewards will update.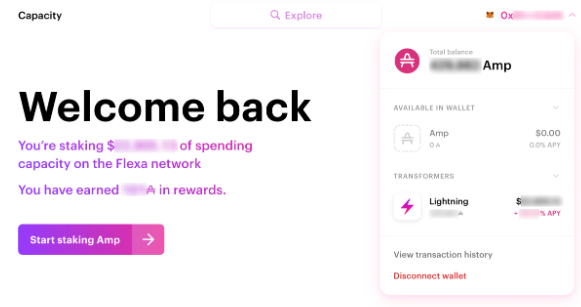 ---
Stay tuned to CoinCarp Social Media and Discuss with Us:
Twitter |Telegram |Reddit |Discord
Disclaimer: Information found on CoinCarp is those of writers quoted. It does not represent the opinions of CoinCarp on whether to buy, sell, or hold any investments. You are advised to conduct your own research before making any investment decisions. Use provided information at your own risk. See Disclaimer for more information.