Không có kết quả cho ""
Chúng tôi không thể tìm thấy bất cứ thứ gì trùng khớp với tìm kiếm của bạn.Hãy thử lại bằng một cụm từ khác.
Which Crypto to Buy Today for Long-term?
Bitcoin and other cryptocurrencies drop to a new 2022 low this week because investors sell off risk assets in response to persistently high inflation. In the bear crypto market, most people become cautious and conserve about investment and tend to invest in long-term cryptocurrencies.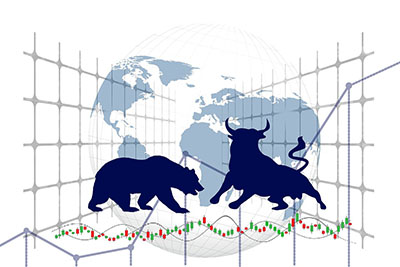 How to Build a Crypto Investment Portfolio?
In general, investors have different investment strategies, there is no united standard. Which coins or tokens to buy depends on your perspective on the asset class and tolerance for volatility. Some investors may prefer high-risk, they will look to trade crypto via a short-term strategy. However, some investors prefer the relatively robust crypto to ride out market volatility. Also, a lot of investors combine short-term and long-term strategies, they will build a crypto portfolio that contains volatile pricing swing cryptocurrencies and strong long-term outlook cryptocurrencies.
If you want to build a crypto investment portfolio, you may try to do the following things:
Do some background research about the crypto you want to invest in. You can search the crypto on CoinCarp.com, and find out the basic project information, including the founders, features, roadmap, etc.
Not just check one crypto, try to explore more. Except for Bitcoin, there are thousands of altcoins, some may get their potential in the future.
Keeping an eye on the trade volumes, market cap, circulation supply, address holders, richlist, etc. From the data, you may find out some are best for the long-term and some just for the short-term that can make a profit in market volatility.
Add the long-term crypto and short-term crypto to your portfolio depending on your tasty of risk. If you prefer high returns in a short time and can bare high risk, you may invest in more short-term cryptocurrencies and vice versa.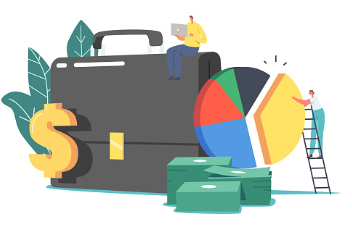 What Metrics Should be Consider While Looking for Long-term Crypto?
For long-term crypto, it should meet a feature that it may be experiencing short-term volatility but its long-term outlook remains very strong. That's to say, you may not earn today, but you can earn a lot in the future once it pumps. When choosing long-term crypto, the following metrics should be considered:
Roadmap and features. You may research the roadmap and the features, what are the applications, and how's the ecosystem in the future. You may find the answers by looking up the white paper of the project.
The concept of the project. There are a lot of concepts, such as play2earn, move2earn, web3, etc. Some concepts are mature and leave less space for new projects. However, some concepts are in the early period that will attract large funding raising.
Token holders, market cap, and community. These metrics may indicate whether the crypto is potentially undervalued at current pricing levels or not. If one token with a large number of holders and activities in the community but the price is low during the bear market, maybe it has potential in the future.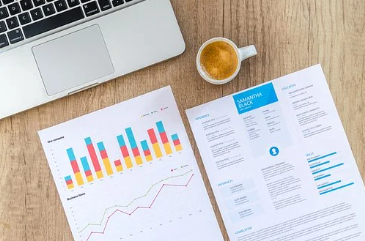 What Are the Top 5 Potential Crypto to Buy Today for Long-term?
We will try to list some potential cryptocurrencies that are relatively robust. You may consider buying them today for long-term strategy, however, because the crypto market is volatile, so the list is just for reference and not for investment advice, you should make the decisions that are based on your own situation. The Top 5 potential coins or tokens are as follows:
People always describe Solana(SOL) as an Ethereum Killer, it is a decentralized blockchain built to enable scalable, user-friendly apps for the world. The ecosystem is developing fast, there are more than 350+ (the number is increasing) projects being built on Solana, and the projects cover NFT, web3, DeFi, etc. Some of the popular projects such as STEPN, Orca, etc., are built on Solana(SOL). The historical high price of Solana(SOL) used to reach more than $200 late last year. Now the holder of Solana is more than 9 million.
Binance Coin (BNB) is backed by the biggest cryptocurrency exchange company, Binance. You can get a discount on the trading fee if you use BNB on Binance. Also, it can be used for paying transaction fees on the Binance Smart Chain. For the Binance Smart Chain ecosystem, the platform facilitates over 1,000 dApps. BSC surpassed 14.7 million blockchain transactions in the last year. Because thousands of tokens are issued on BSC, people still need to pay the gas fee with BNB, so people will consider investing in it for the long term.
Cardano(ADA), a third-generation proof-of-stake blockchain platform
Cardano is a decentralized third-generation proof-of-stake blockchain platform. With a major upgrade of smart contract capabilities in September 2021, over 900 projects are being built on Cardano(ADA) now. More and more NFTs collections, DeFi lending, and wallets will be built on Cardano(ADA) in the future. Cardano Holders now is more than 3 million and still increasing.
NEAR Protocol launched its mainnet on April 22, 2020, it is a smart contract-capable blockchain. NEAR's transactions are about 30 times faster to confirm than Ethereum. Now there are more than 600 projects supposed NEAR Protocol(NEAR). It has raised $350 million in new funding to expand the development of its blockchain platform designed to support decentralized Web3 applications. The concept of Web3 has attracted billion of capital, if NEAR Protocol seize the opportunity of Web3, it should be developed well in the near future.
OKB(OKB), Exchange token issued by OK Blockchain Foundation
OKB(OKB) is one of the centralized exchanges (CEXs) platform tokens. Similar tokens are FTX Token(FTT), Cronos(CRO), KuCoin Token(KCS),etc. The advantage of investing in platform tokens is that the price of the token peg with the exchange business and back by the platform. The price of the platform tokens may pump when the bull market comes.
Closing Thought
Now go back to the topic, which crypto to buy today for long-term, as a matter of fact, nobody can promise the coins or tokens that they list will pump in the future and without risk. Investing in crypto always comes with risk, even investing in Bitcoin and Ethereum. This list by CoinCarp is just for reference, if you have more questions, please join the CoinCarp community on Telegram and discuss with us.